Dale Erwin, R.P.T.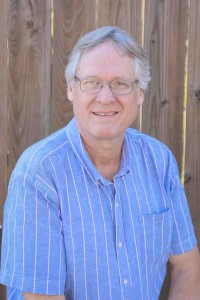 "Although my being a piano technician wasn't a planned event, I can now see that my unintentional & unofficial training came by accompanying my dad to countless tunings and soaking in the craft through hours of absorption in a shop environment. My official training began with my Dad & Dick Hamlett in 1972 at the family Yamaha dealership in Modesto.
I became a registered piano technician in 1980. I've had the privelege to serve as president of our local Piano Technician Guild chapter five years, a tuning examiner for 8 years & an instructor at the local, state, and national level. I've had enormous opportunities and have taught many classes at state, local, and national Piano Technicians Guild conventions. including:
– "Everyday Voicing" with team teacher Bob Davis
– In Vermont, Sacramento. & Kansas City
– "Under the bridge" A class on soundboard analysis and construction
– In Los Angeles, Sacramento, and Anaheim conventions
– "Soundboards by design"
– In Rochester, N.Y. National convention, Los Angeles, and Anaheim
– "Voicing the Ronsen Hammer" team teacher with Ray Negron of Ronsen Hammer.
– In San Diego, CA, Sacramento, CA, Los Angeles, CA, Anaheim, CA and Philadelphia, PA
– "The New Weickert Special Felt" Team taught along with Ray Negron, Rick Baldassin of Renner U.S.A. and Jack Brand, owner and felt expert Wurzen Felt Co. from Germany
– "Finding the magic Hammer Strike Line"
I've had the honor to collaborate with Ronsen Piano Hammer Company for the last 7 years. Master hammer maker Ray Negron and myself have been deeply involved in research and development for Jack Brand of Wurzen Felt Co. in Germany. Together with Jack our work has culminated with the re-introduction of the legendary Weickert special hammer felt. (See more under news and events soon)
Erwin's Piano Restoration Inc. has had the privelege to display, by invitation only, a restored Steinway B 7ft and model D 9ft. concert grand pianos at the New York PTG Convention 2006 in Rochester, NY, Los Angeles, CA in 2007, and Anaheim, CA convention in 2008
My most special duty of all is working and training my sons in the business.
I am a tenor who loves to sing and I am passionate about piano, choral, orchestral music. "
Trix Erwin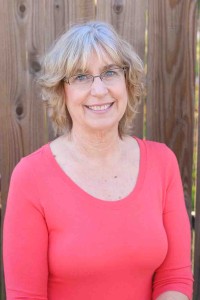 "Beatrix (aka Trix) Erwin started in the business in 1985. Her specialties include chief book keeper, action tear down and reassembly, all facets of keyboard restoration, and saleswoman of the year…every year! Her fastidious stringing is well known among colleagues far and wide.
Our business success has definitely been a collective effort. She is skilled in human relations as evidenced by her many abilities. She is usually the pleasant voice answering the phone and is keenly adept and patient at helping clients discover what their piano needs are.
She worked in billing and purchasing for 15 years for a food company prior to her current occupation. I am glad to say that she is an expert accountant.
Trix also loves playing flute & piano, singing and cooking. Her hospitality is famous."
-Dale Erwin
Dennis Erwin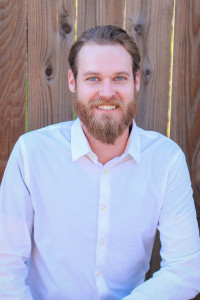 To our great delight eldest son Dennis Erwin, age 36,  decided to make pianos a career in 2006. In 2006 he chose to attend piano technology course from the highly regarded North Bennett Street School in Boston. Located next to the Old North Church, this school specializes in old world crafts including violin making, fine wood working, jewelry making, book binding, and piano technology.  The staff at NBSS is comprised of excellent teachers who were of enormous value in fine tuning Dennis' piano related skill set.
In 2007, he graduated from North Bennett Street School of Boston, MA. He is now a Certified Piano Technician and works both in the shop and in the service field. Dennis was the first intern chosen from N.B.S.S. following his graduation in 2007 to intern at the prestigious Aspen Music Festival in Colorado. Steinway brings in hundreds of pianos to the festival each year which require constant care and tuning.
He is proficient in the art of soundboard manufacture and design.  From start to finish Dennis is our highly specialized "belly man".  Creating beautiful pinblocks, soundboards, and bridges which lay the foundation for what our pianos become.  His attention to detail and crafstmanship produces high quality soundboards that meet and exceed our customers musical demands.
Dennis rebuilt his first piano at age 15 to earn money to purchase his first car. He too is a musician and has been part of many bands and a solo project over the years.  He is a singer/songwriter, utilizing guitar and piano.
Jacob Erwin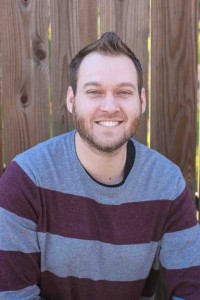 Our youngest son Jacob, age 35, graduated from Universal Technical Institute in 2006. He worked for Mercedes-Benz as an automotive technician for 2 1/2 years and decided the automotive business wasn't for him.
Trix and I are glad to say he has joined the family business and has been working full time with us as of September 2009! He is our "go to" guy for tuning and service calls. Jacob apprenticed in the shop during his high school years and has built on those foundations to be involved in almost all aspects of restoration in the shop.
Jacobs skills are multi-faceted including web designer, plate and soundboard finisher, Stanwood Precision Touch Design actions, jack of all trades, tech support and of course…Auto mechanics!
With several years of shop service under his belt he is proficient in action rebuilding, hammer boring/weight preparation, hammer hanging & woodworking. He handles concert duties at the Gallo Center for the Arts, dozens of churches, and other performance venues in the region.
Jacob also rebuilt his first piano when he was 15 & then bought his first car and then…. more ….and….more cars (he has owned 14 already).